Swaying Butterfly's high-performance skincare delivers active ingredients to make a difference to your daily skincare routine. Handpicked powerful ingredients like Ergothioneine (Ergo) is a cells principal energizing antioxidant, restoring power to your cells function. Micro Algae Astaxanthin is a superior antioxidant making it one of the most powerful cell protectors. Lipochroman-6 is a soothing anti-inflammatory with brightening agents allowing your skin to be revitalized and luminous. 
Built on integrity and formulated to make a difference each product contains transformative ingredients to get you on your path to glowing luminous skin.
Let the transformation begin…
Julie xox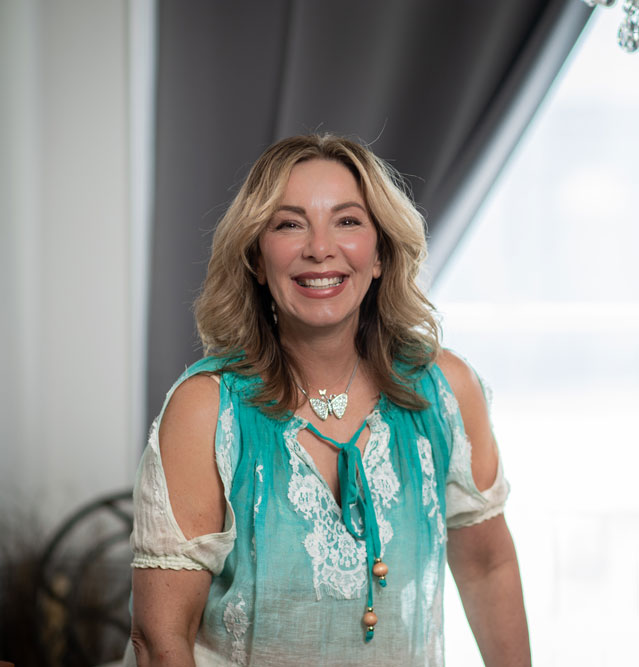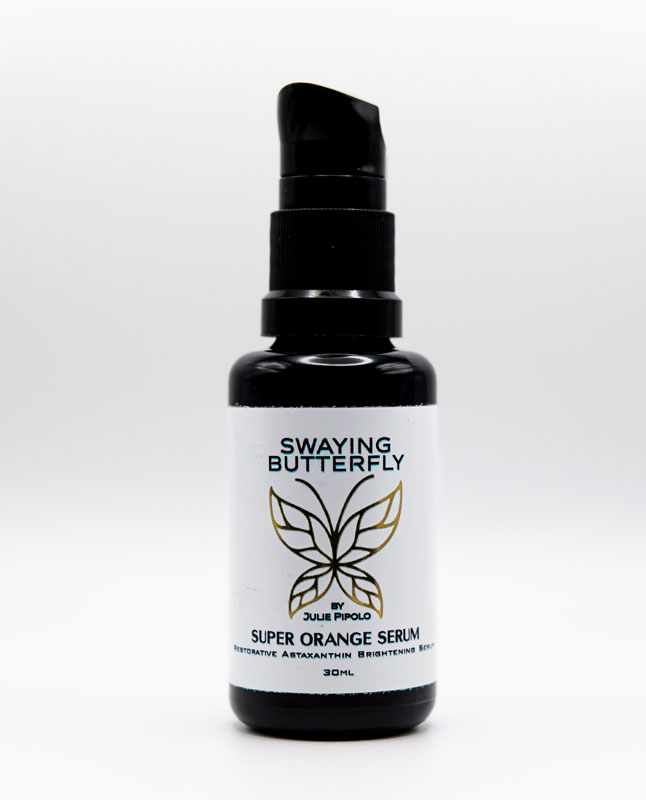 Soak up the benefits of this power packed, super star. Studies from The National Institute of Aging (NIH) have shown Super Orange Serum to have the highest conversion rate of free radicals, when applied daily.
Our clients saw an 84% improvement in 7 days in skin hydration, sun damage, reduction in irritations and redness, hormonal acne, and elasticity.
To top it off, we've added 18 additional antioxidants having us ask ourselves "What doesn't this serum do!
Featured Ingredients:
Micro Algae Astaxanthin Antioxidant (6000 x more effective than vitamin C)
Ergotheinine Amino Acids + Antioxidant derived from naturally sourced mushrooms
Lipochroman-6 anti-inflammatory brightening agents that promote new energized radiant skin
Power up your skins natural defenses with a boost of ERGO. A neutralizing protective layer of amino acids that create a healthy skin ozone to defend against daily aggressors. Targets bacteria, pollutants, heavy metals, smoke and smog.
Featured Ingredient:
Ergothioneine (ERGO) is a cell's principal energizing antioxidant. Restoring power to your cell function due to age producing radicals such as sugar, alcohol, and a host of daily aggressors. This powerhouse of antioxidants and amino acids supports cellular activities of detoxification to production of youthful proteins. Daily use improves balance, tone and clarity of skin.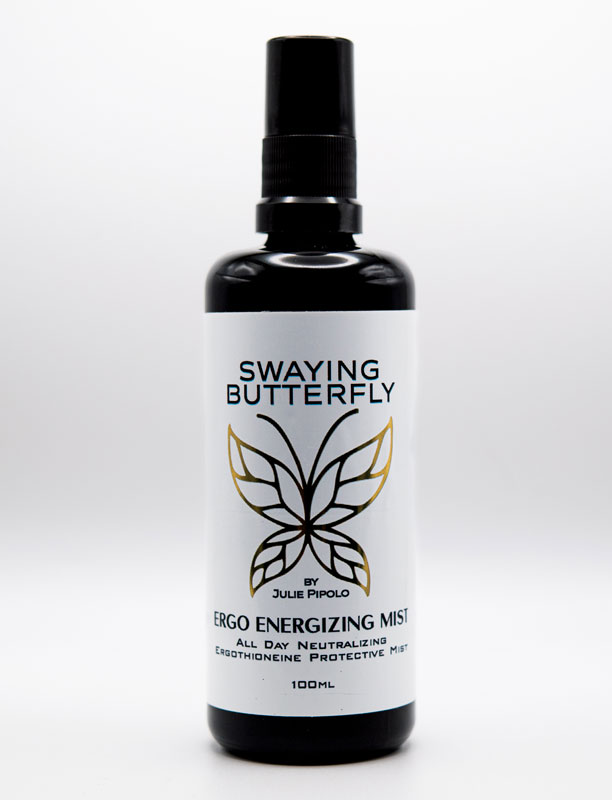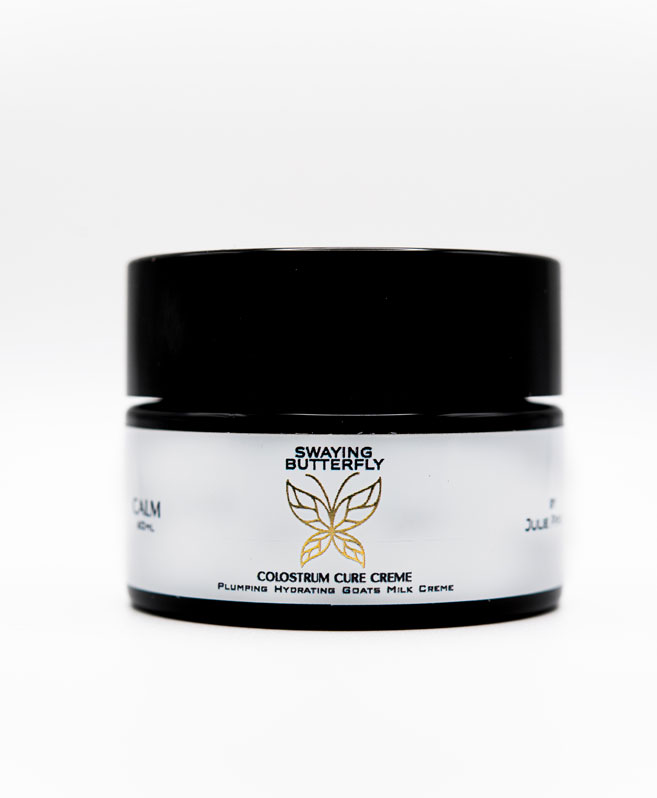 The Colostrum Cure Creme (locally sourced, naturally derived from goats milk) saturates your skin with optimal nutrition and powerful occurring immune boosting compounds. Calming with hydrating humectants to plump and protect. 
Colostrum Creme contains the perfect mix of natural growth hormones, enzymes, vitamins, and minerals. Colostrum Creme contains naturally occurring EGF, also known as epidermal growth factors which aid in the repair of skin cells and promote healthy cell turnover. EGF also contains telomerase, an enzyme that slows down the aging process.
Colostrum Cure Creme supports increased production of healthy collagen and nightly increased cell regeneration. Wake up to your glow!
This ultra-nourishing nightly resurfacing serum aids in your skin's nightly regenerative processes. Wake up to noticeably fresher, younger-looking skin.
Featured Ingredient:
Retinol + Tocopherol  Promotes healthy cell turnover, smooths fine lines, balances out uneven skin tones, and helps with skin elasticity.
Citrus Stem Cells Naturally sourced orange stem cells stimulate ATP (cell energy), support healthy collagen and elastin production
Acetyl Octapeptide-3 Skin renewing peptide that helps to repair skin cells composed of amino acids aspartic, glutamic, glutamine, and methionine. This peptide plays an important role in keeping skin hydrated and smooth.