An interview with the founder and visionary creator of SWAYING BUTTERFLY Skincare, Julie Pipilo, who is a radiant testimony of her skin care creations. 
Julie Pipolo, licensed medical esthetician and founder of Swaying Butterfly has an expansive 30-year esthetic knowledge base and universal approach which has gifted her clients with unparalleled success.
Julie's corrective age management treatments are hand picked and custom formulated specifically designed for all skin types.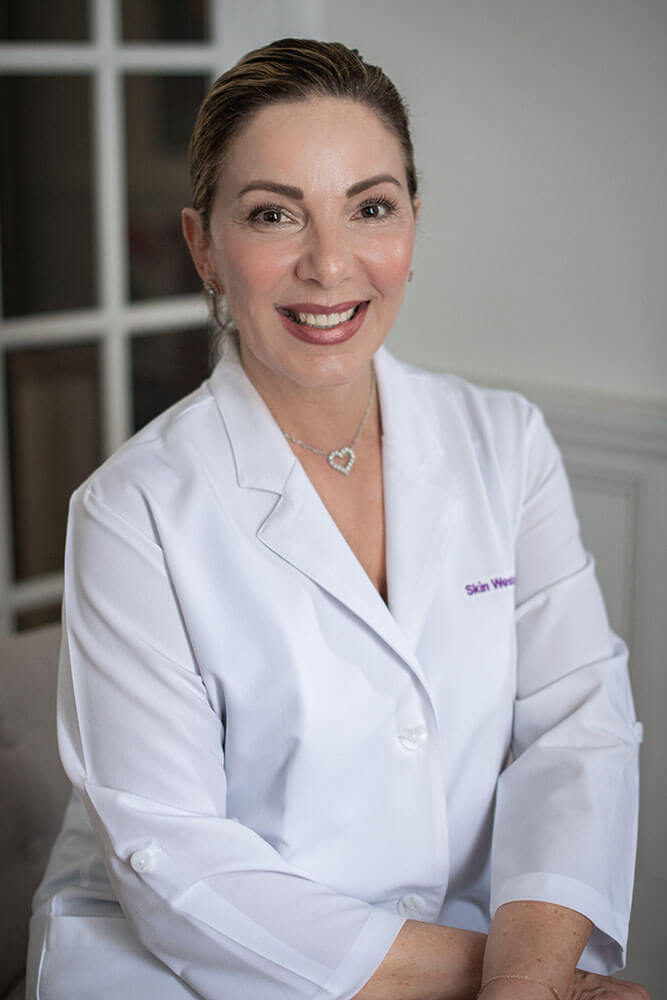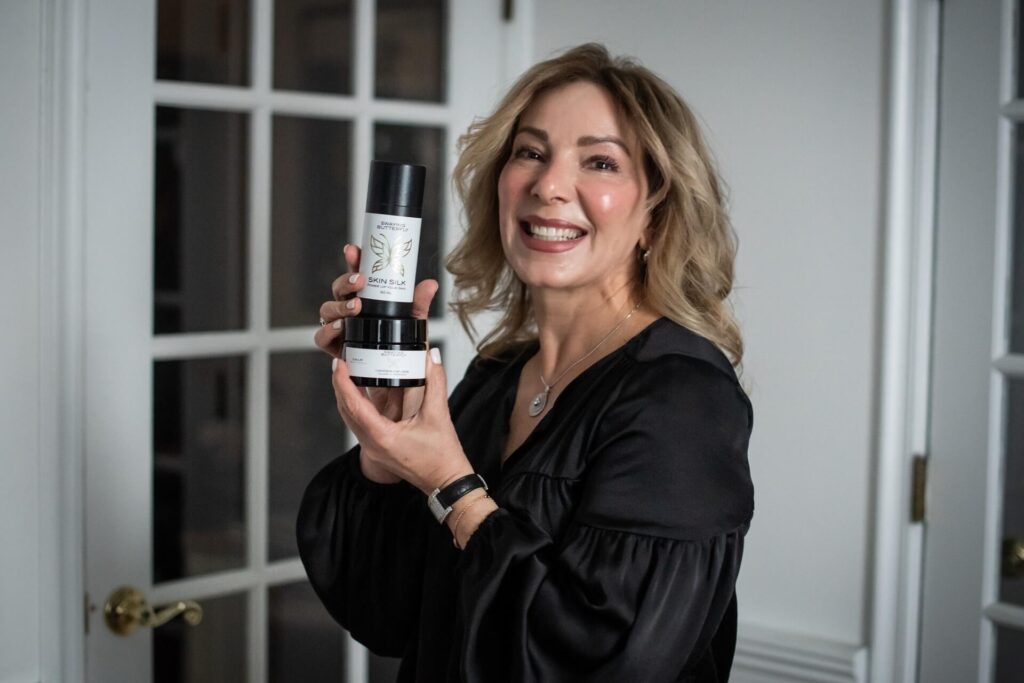 Julie invites you to experience Swaying Butterfly's wealth of beauty products and resources.
How was Swaying Butterfly Created?
Over the course of my 30yr. Esthetic career, I found I was always searching for skin care products with the ability to correct and repair without stripping the skin with harsh chemicals and additives. 
Always searching for ways to heal the skin without parabens, phthalates, artificial fragrances, and ingredients.
Always searching for ingredients that had no contraindications and could be used daily with any other product.
Always searching …….
So I started my passionate journey of creating "Swaying Butterfly".
How did you select your ingredients?
Each ingredient was thoughtfully and strategically sourced globally and selected personally by me to create the most comprehensive skin care available for all skin types.
What should Swaying Butterfly best be know for?
"Power Up Your Skin" is our company motto. 

Based on Amino Acid and Collagen building blocks with supercharged antioxidants that are available in each product. Creating powerful cell Energizing messengers to fuel your skin function 24/7.
What was your inspiration for the name and concept of "Swaying Butterfly"?
The inspiration for the name "Swaying Butterfly" were my beautiful parents, Theresa and George. Always guiding me by the presence of butterfly's. 
My hope is to continue this tradition by guiding your skins journey with Swaying Butterfly through honest, effective skin care solutions.
Swaying Butterfly is an embodiment of love inspired by my parents, Therese and George Pingitore.
They are my messengers of love, hope, joy, and laughter. They filled me with the power to be the best person I could be. It's their love truly that help me create this magnificent line.